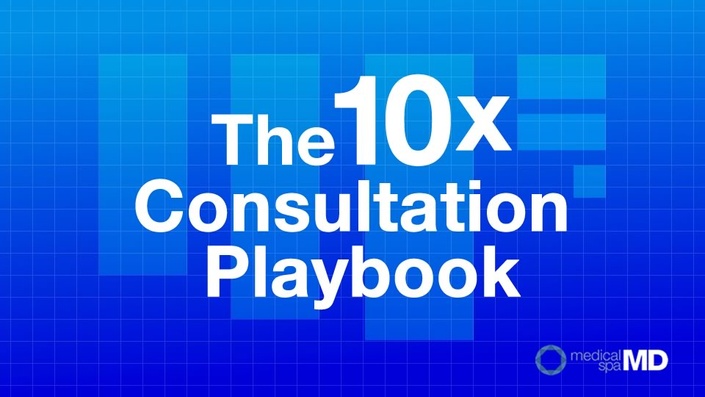 The 10x Consultation Playbook Opens Soon!
The ultimate guide to mastering patient consultations that sell.</BR>100% satisfaction guarantee!
This course is opening soon. Enter your email to be notified when the Playbook launches.
The money is made in the consultation room.
The single most important determining your success and profitability is how well you do one thing; consultations. The 10X Consultation Playbook is a proven, step-by-step system that teaches you and your entire team exactly how to conduct consultations that convert in precise detail. It shows you exactly what to do every step of the way to guide each patient along a journey that they already want to take.
Poor consultations destroy your reputation and waste every dollar you spend on bringing new patients in to your clinic. Average consultations generate some sales and leave you almost (but not quite) satisfied with your business - where you can't quite figure out what's missing and your clinic is just bumping along. You know that you're leaving money on the table and your competitors are eating your lunch.

Great consultations are the secret of incredibly profitable clinics. They almost print money. Great consultations fill your schedule and treatment rooms and create fanatically loyal patients and they boost your revenue faster and easier than anything else. Best of all, mastering patient consultations is a skill set you can learn!

Top performers know how to sell. Average performers don't.
Imagine your clinic if you were able to increase your average sale by 30%, or cut in half the time your lasers sit idle, or triple your patient word-of-mouth referrals. What if you could increase the revenue generated by every staff member by 15%, or 50%, or 80%. What if you could increase your total income by 17% this month? Or by 65% this year?
What would that do for your clinic? What would that look like for you?
The Playbook is not about hard selling or gimmicks or unethical practices. It's not about talking people in to treatments they don't need or being pushy. It's not about pressure. In fact, it's probably not at all what you think of as "sales training".

It's about guiding your patients along the journey they want to take.
A complete consultation conversion training system to make your clinic more profitable.
The 10X Consultation Playbook will take you past the guesswork. You'll get the frameworks, strategy, tactics and repeatable techniques to put your consultations on steroids and throw your revenue into hyper-drive. You'll learn exactly what to do and how and when to do it, but just as importantly you'll learn WHY you're doing it. You'll learn how to master every patient interaction; introductions, up-sells, packages, cross-selling, expectations, satisfaction, word-of-mouth referrals, treatments, objection handling, emotional response, testing, challenge selling, unique value propositions, trust, desire, narrative, storytelling, scarcity, anxiety, closing, talking about money, body language, eye contact, buying fears, and everything else you'll need. You'll learn what NOT to do, and you'll learn how to refine, adapt and extend these tactics to perfectly fit your needs.
And every member of your staff will learn these systems too.
In short, 10X Consultation Playbook is a method, a system, and a proven FORMULA... that clinicians have applied successfully over and over to produce high converting consultations, increased patient loyalty, and greater revenue.
Here's what you'll get inside the Playbook:
Lifetime consultation training for you and your entire team (including your new hires)
30+ video modules that teach you every step of the 10X Consultation Playbook formula
4 easy video training modules on how to use the Playbook to train your staff
The downloadable step-by-step process for every consultation you perform from now on
Special staff training for up-selling and cross-selling during treatments
Downloadable prescriptive consultation forms, training guides & cheat sheets
Special offers and bonuses available nowhere else
Q&A recorded sessions that answer your questions
Unlimited email support to hold your hand
2 Bonus Lessons from the new Ultimate Clinic Marketing Playbook: Corporate Programs + Membership Programs
Lifetime access including all future course updates and lessons
30 day no-risk money back guarantee
Who is the 10X Consultation Playbook for?
Clinic owners who want to systematically improve their consultations and sales. If you want to learn how to create more income for yourself and your entire clinic, this course is for you. This course is an adapable system that gives you the step-by-step systems to make your consultations convert and turn your patients into raving zealots. And it's designed to train everyone; Physicians, PAs, NPs, RNs, estheticians, laser techs and front desk staff... and every one of your new hires.
Who is the 10X Consultation Playbook NOT for?
Anyone unwilling to do what's necessary to improve. There is some effort involved. If you're not willing to put in the effort to learn, then I can't help you anyway. This course is not for you. I don't want your money. Stop reading, go into a treatment room, close the door, and punch yourself in the ear for me. And if you're not willing to invest in training that took me 15 years to develop, that gives you a step-by-step system that you can use right now to improve your consults and grow your sales... hit yourself in the other ear.
"We sell, or else"
- David Ogilvy
Frequently Asked Questions
Can I use this course to train my staff?
Yes. This course is designed to train you AND your entire staff - clinicians, estheticians, laser techs and front desk - on how to conduct consultations that sell. (You'll also train your new hires.) Note: You may only use this course to train the staff at a single full-time clinic. If you want to use this course to train your students, or multiple locations, please just contact us and we'll work it out.
When does the course start and finish?
The course starts now and never ends! It is a completely self-paced online course - you decide when you start and when you finish.
How long do I have access to the course?
How does lifetime access sound? After enrolling, you have unlimited access to this course for as long as you like - across any and all devices you own.
What if I am unhappy with the course?
We would never want you to be unhappy! ! If you're not happy you have 30 DAYS to ask for a refund. Yup, a full month. All we ask in return is that you only sign up if you want to acquire seriously incredible consultation skills, you're willing to put in the elbow grease, and you're ready to send us proof of your effort, should you request a refund.
Your Instructor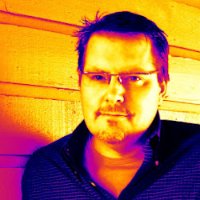 Jeff Barson is the founder of Surface Medical, Medical Spa MD, and Freelance MD. He works at the cutting edge of healthcare and technology and is an adviser to healthcare technology companies including MedMastery (clinical CME), ExpedMed (adventure CME), and TruClinic (telehealth).
He has coached, taught and trained hundreds of physicians on strategy, systems, marketing and business growth. You can see his entire work history here: https://www.linkedin.com/in/jeffbarson/ He is the founder of the Medical Spa MD Training Academy.
The money is made in the consultation room.
Dear physician or clinic owner,
I believe that headline... Your money really is made in your consultation room. Your treatment and surgical rooms are simply where you deliver your services.
That's why I know that when you improve your consultations, you're going to see results.
The fact is that great businesses aren't built on luck or chance. The're built on repeatable rules and proven processes and reliable frameworks.

That doesn't sound very sexy, but I'm more than okay with that.
Because you know what is sexy? Implementing your new systems and finding that it beats the fly-by-the-seat-of-your-pants stuff by a landslide. That is sexy. The best parts of business always are - without fail - the measurable parts. Everything else is just guesswork. And you can't build a business that wins by just relying on your guesses.
Systems help you pre-decide what's important to you — ONCE — and then force you to stay focused. Instead of your clinic staff wondering what they should do… or making it up on the fly… you'll have a clear system to follow that is both structured, and flexible, so you're not constantly "trying harder" to "catch up."
Once you integrate these systems into your clinic, you'll feel the freedom of being able to make decisions and see their effects rather than just hoping that you're headed in the right direction.
Think of the simplest system you use — where you put your keys. Maybe it's by the door, or in the kitchen. Yet it's become a habit and you never think about it. You don't have to "try harder" to put the keys where they should be… it just works. It's mindless. And it does what it needs to do.
What if you could build a few simple systems into your clinic that could increase your conversions?
The 10X Consultation Playbook does exactly that.
You'll learn the exact systems I built into my own clinics to increase our conversions and revenue… and you won't have to take years failing and learning. You'll have a short-cut.
Imagine your entire team knowing EXACTLY which high-impact activities to do… and which to ignore.
Imagine if you felt like you were actually in control of things that have been nebulous: patient experience, morale, income, profitability.
And imagine what you could do as a team, with everyone knowing exactly the part they're playing.
Steve Jobs hit the nail on the head when he said, "Great things in business are never done by one person; they're done by a team of people."
Guess what... To have a team you have to have systems.
Instead of listening to more of the same tired advice — "put your mind to it and work harder!" — you'll be implementing "systems" that actually work smarter. And you'll be solving headaches for your team as well.
And if it doesn't work, simply ask for your money back — 100% of it. I happily earn my reputation, and I stand behind everything I'm teaching you.
Before you decide, ask yourself this:
"If I decide to invest in my clinic today, what would my business life look like 2 weeks from right now? How would I feel waking up every morning and knowing that I can control what's happening as a business?"


"If I could actually sit down and design my business and how I want it to function, what would that look like? How much time and energy could I save? How much more profitable could it be?"

"What if I only implemented HALF of what's in the course (Raising my conversions by a few percentage points.) What could be done with those profits?"
It's up to you.
Decide between talking and talking about it… or ACTUALLY improving your business.
You have enough information to make a decision. Now it's time to pull the trigger.
- Jeff
This course is closed for enrollment.